The show is one of the leading trade fairs in the world for the fine watch and jewelry industry, surpassed in scope only by the World Watch and Clock Fair in Basel, Switzerland.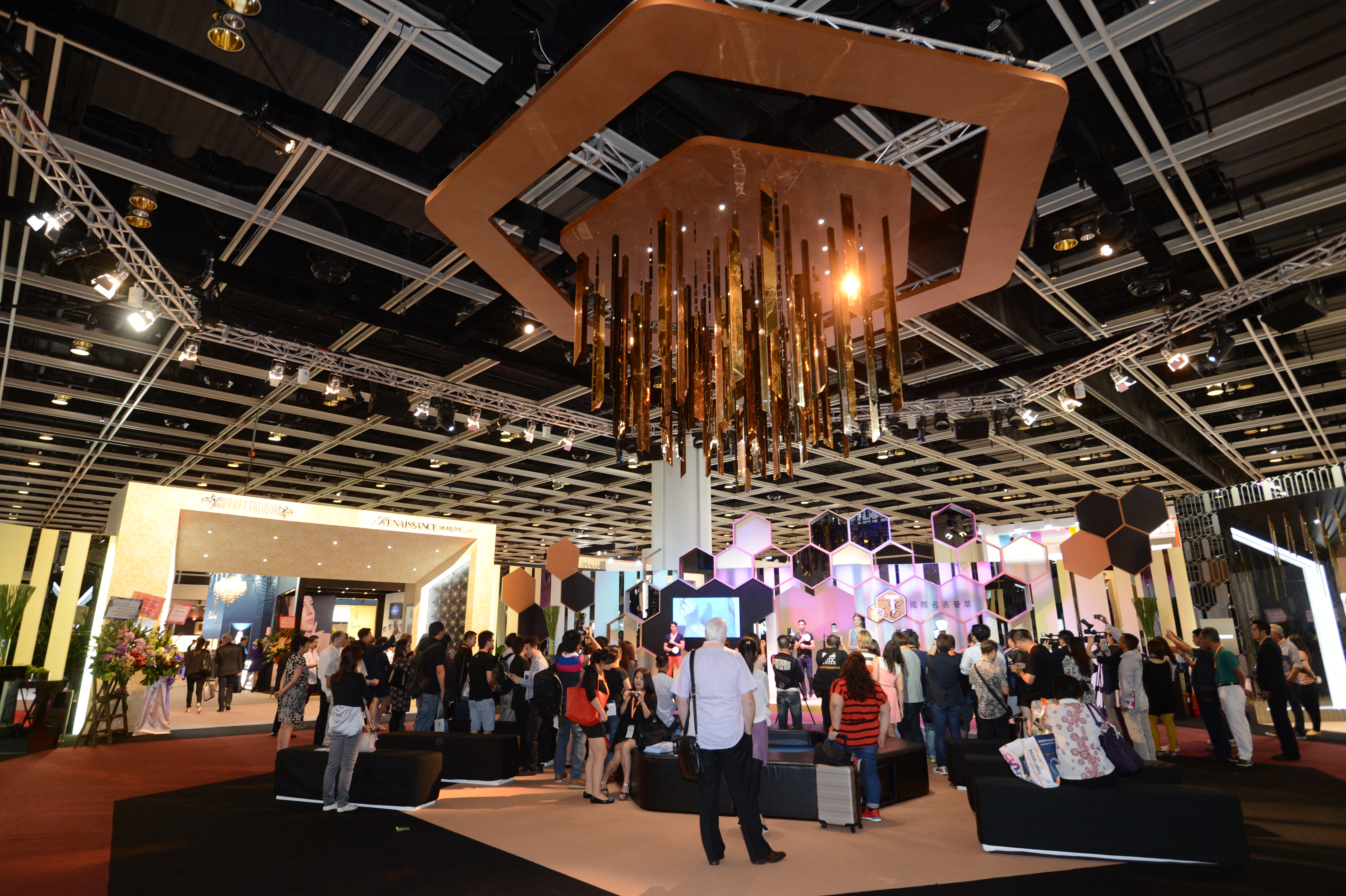 Hong Kong watch exhibitors were looking to add to already healthy export orders. Through May, exports to the U.S. and Europe, Hong Kong's leading markets, increased by 9 and 11 percent, respectively. Last year, combined watch and clock domestic exports and reexports from China (sales by Hong Kong manufacturers working on the mainland) topped $6 billion.
Unlike many trade fairs staged in Hong Kong, this one boasted a significant U.S. presence, with heavyweight importers and volume retailers in attendance. The show, which ended its five-day run Sept. 13, offered 800 exhibitors from 15 countries. Some 80 percent were from Hong Kong, slightly up from last year. Some 15,000 visitors walked the fair.
"Big buyers like Kmart or Wal-Mart want new designs every day," said Kimberly Fayet Whiley, director of Far East operations for Fantasma, a New York wholesaler that produces licensed character watches in Hong Kong and China. "That's very difficult for most manufacturers, even the largest ones, so buyers will still look at what wholesalers are offering."
Egana International, a leading Hong Kong manufacturer with worldwide licensing and distribution rights for brands such as Esprit and Cerruti, had a steady flow of visitors.
"In addition to the Esprit watch line, which we have built up over the past four to five years with distributors in 44 countries, we're here showing Esprit's silver jewelry line, which we introduced earlier this year," said product manager Eva-Sofia Schlachtberger.
She said she made new contacts from Australia, Asia and the Mideast at the fair.
"We see more European buyers at Basel, while U.S. buyers are mostly looking at low-end here," she said.
For many of the 39 prestige imported brands that exhibited with their Hong Kong dealers in the Premier section, a new feature of the show, the fair seemed to have been a success.
"We've had very positive results and met with lots of new China customers," said Nigel Luk, general manager of the wholesale department for Cartier, which operates eight stores in China.
Luk said the market there was stable and showing growth the last three years.
"The TDC [Hong Kong Trade Development Council, the fair organizers] have also joined Hong Kong dealers in jointly sponsoring trips for China buyers," he continued. "We used to show in Beijing, but the Hong Kong event is more cost effective. We also have lower insurance costs and are able to show a larger collection."
"We really like this event," echoed Daniel Rogger, vice president of sales and marketing for Tissot, a division of the Swatch Group. "We've met so far with Chinese retail buyers from about 30 cities."
Rogger added that Chinese consumers were rapidly becoming more sophisticated and were some of the most demanding in the world.
"Although rural people still like gold or goldplating, urbanites prefer stainless steel," he said. "Our retailers tell us that whereas only five years ago Chinese-made watches dominated the market, now up to 80 percent of watches sold in major cities are imported. Also, more and more Chinese are going after sporty or diver watches and chronographs. This was unheard of even a year ago."
Helping to spur sales of imported watches in China are plummeting import duties — now in the 20 to 25 percent range, down from roughly 110 percent a few years ago.