"I remember Donna Karan used to wear this big Rolex," began Brad Beach, vice president of watch production and development for licensed brands at Fossil. "It wasn't that big of a watch, but it was clearly a man's watch and she pulled it off."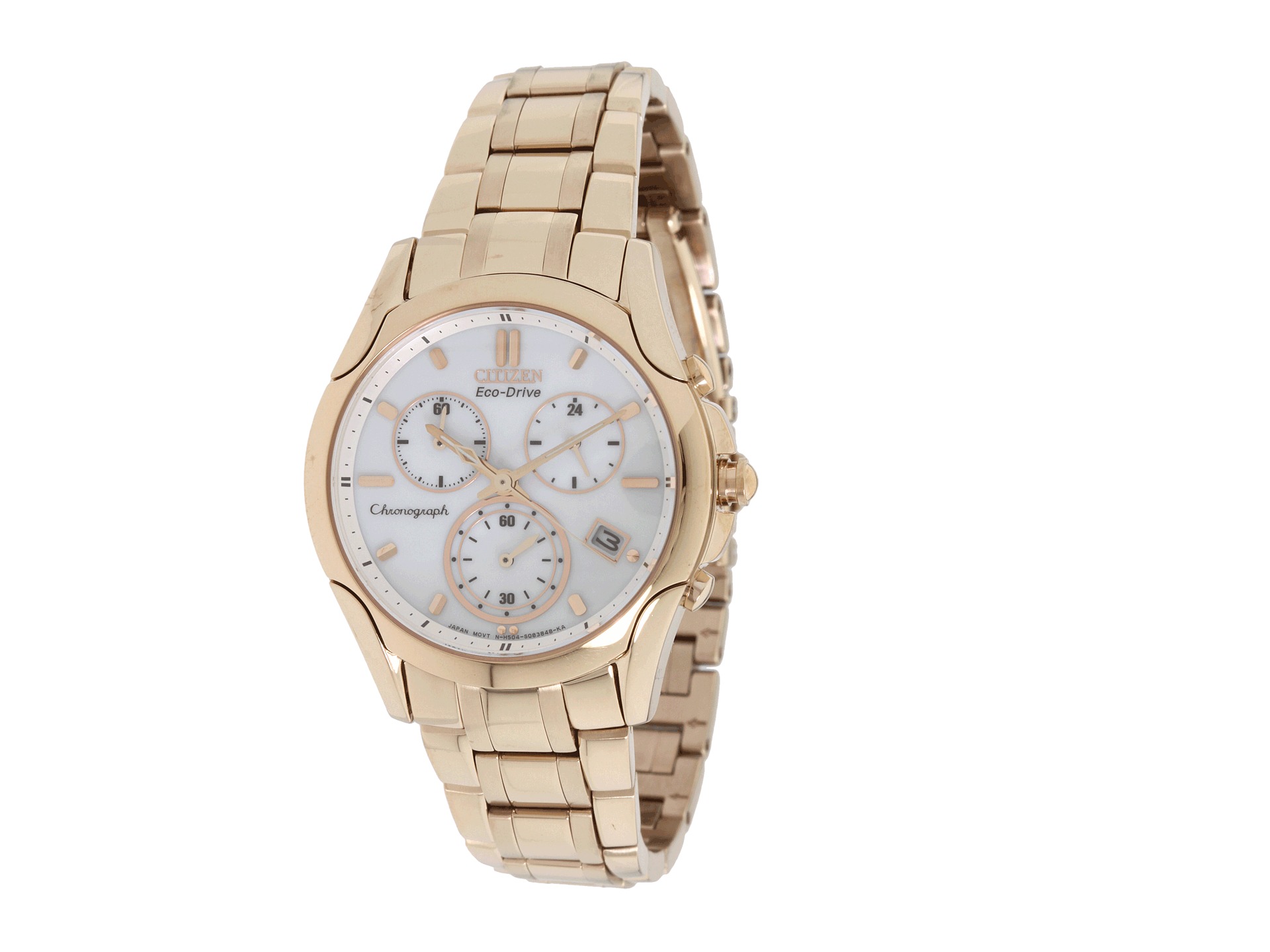 Some women have been wearing oversized men's watches for years, but a majority of them just can't commit. To help female consumers make the leap, fashion watch designers are tweaking men's watches by adding color or pattern. The result? The modern woman's watch.
While everyone agrees the trend toward bigger watches has hit, there's dissent when it comes to the psychology behind it.
Some say it coincides with women getting more buying power, and that as they buy men's wear styles, they are also buying up.
Women want a high-quality watch that evokes power, said Naomi Lyum, sales and marketing director for Visage. But, she added, in terms of style, it's about "not letting go of femininity, of what you want to keep. [The power watch is about] claiming all the things that men have had and making them our own."
Visage's bestseller for spring, Catnip, is larger in scale than a typical man's watch and sold especially well in tone-on-tone strap and dial combinations.
Other companies contend that the trend boils down to basic geography. "Women have been wearing men's watches in Europe forever," noted Mark Odenheimer, senior vice president of the Sutton division of E. Gluck, which holds licenses for Nine West and Anne Klein New York. Perhaps that familiar lag between what's hot in Europe and what's hot in the States accounts for why Americans are just now catching on to the trend.
"When I see fashionable women in New York, I often see them wearing a big man's watch with no tweaking at all," said Odenheimer. "But when we look at the Midwest market, particularly theirwatches, if they're larger, they definitely have to be feminine."
To do that, Anne Klein New York has created men's styles in colors like yellow and teal for the women's market. The strap, dial and case are identical to something they would design for a man. "You can take the most masculine case in the world," Odenheimer explained, "put a pink dial and strap on it and it's a really great ladies' watch."
Pink, of course, could turn even combat boots feminine and the same works here. Trailing pink in popularity are shades of light blue, green and orange.
Another reason men's watches are becoming popular is the simple fact that women love to borrow from men. "I think it comes from that feeling of wearing a boyfriend's button-down shirt but with a T-shirt underneath or denim jacket over it," hypothesized Fossil's Beach, echoing Lyum's assessment about women taking the masculine and turning it into something uniquely feminine.
Firms noted that the trend toward larger watches is unique to leather straps. Metal bracelets with large cases, they point out, are too heavy and bulky for the female customer, not to mention that it's more difficult to add pretty colors and designs to metal straps.
The larger cases on men's styles do, however, allow for creativity with fonts and design.
"What a better way to show color," said Floy Wakuya, Guess watches' vice president of U.S. marketing and product development. "[The big cases] are a great surface for all of us, because normally we have these little bitsy areas to work with."
Though the brand has styles like Canteen, a cotton cuff strap with grommets done in black for men and pink for women, it has others in its Guess Collection where the differences are more subtle.
"We have some watches that both men and women wear," Wakuya said. "They're the exact same case and the exact same bracelet. But the dial that men gravitate to has much bolder numbers, and the female ones are slightly more refined."